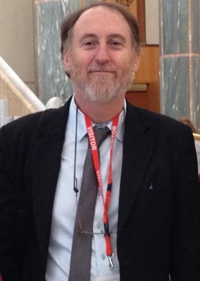 DPO Australia is deeply saddened to learn of the passing of our esteemed colleague Paul Cain.
Paul was a staunch and fearless advocate for the rights of people with disability, particularly in the areas of inclusive education and employment. Paul was an advocate of great integrity, intellect, passion, and commitment. We are indebted to Paul for his exceptional work in the area of wage justice and reform of disability employment services.
Paul Cain was a gentleman, a man of dignity who was, and who will always remain, highly respected in the disability sector and beyond.
We extend our heartfelt condolences to Paul's family, friends, and colleagues. Rest peacefully now Paul.