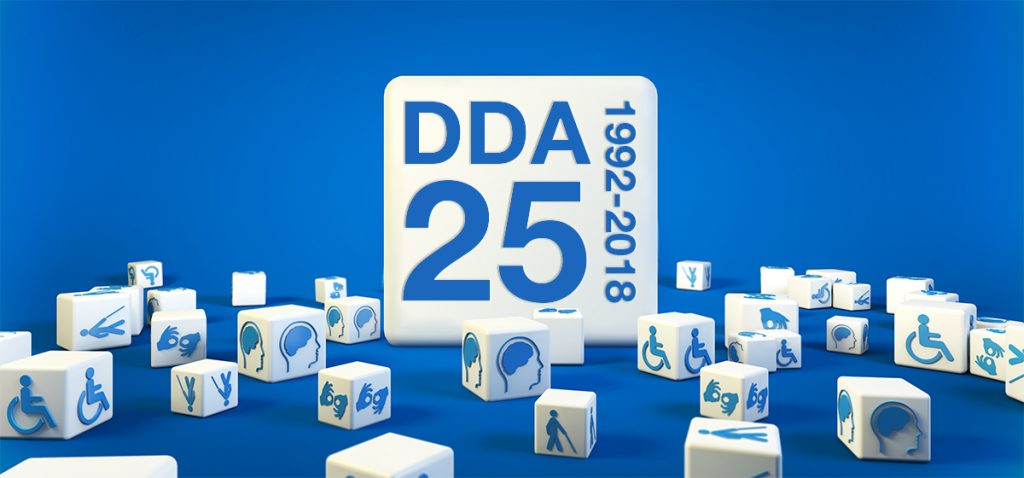 Today, 1st March, marks 25 years since the federal Disability Discrimination Act 1992 (Cth) (DDA) came into force.
This anniversary provides time to reflect on the impact of the DDA and to prepare for the reform still needed. There is an urgent need to audit and update the DDA to ensure it complies with the obligations contained in the Convention on the Rights of Persons with Disabilities (CRPD) to ensure that legislation addresses all prohibited grounds of discrimination, promotes substantive equality and provides effective remedies, including against systemic and intersectional discrimination.
To mark the anniversary, the Australian Human Rights Commission​ are hosting a panel discussion today at 2pm at PWC's Barangaroo Offices in Sydney. The event will include a facilitated panel discussion on the successes and challenges of the DDA.
Wendy Harmer will MC the panel discussion, which will include the UN Special Rapporteur on the rights of persons with disabilities, along with DPO Australia CEOs, Damien Griffis (First Peoples Disability Network​) and Therese Sands (People with Disability Australia), along with Honorary Associate Professor Helen Meekosha, representing Women with Disabilities Australia (WWDA), and Catia Malaquias.
For more information, or to register to attend this free event, visit the Australian Human Rights Commission​ event page.