The fourth day of the Conference of State Parties to the Convention on the Rights of Persons with Disabilities (#COSP16) was very similar to the third day, with a lot of the conference agenda being roundtables, side events and interactive dialogues.
The networking, learning, and relationship-building with both the Australians at the UN, and our newfound international friends, continued today.
First up the Australian Government had their big side-event on Australia's Disability Strategy 2021-2031 (ADS), first thing in the morning! It was an absolutely jam-packed event, with many people standing up and hovering around the entrance.
The event saw the Minister of Social Services, Amanda Rishworth, provide opening remarks, and then a panel moderated by Jodi Cassar, the government official responsible for implementing the ADS, with members of the ADS Advisory Council, Ben Gauntlett, Australia's (outgoing) Disability Discrimination Commissioner, and Liz Reid from the Northern Territory.
There was a lot of interest in the room in Australia's forthcoming National Disability Data Asset, with its potential to be world leading by making invisible need visible, especially Australians with disability from intersectional backgrounds.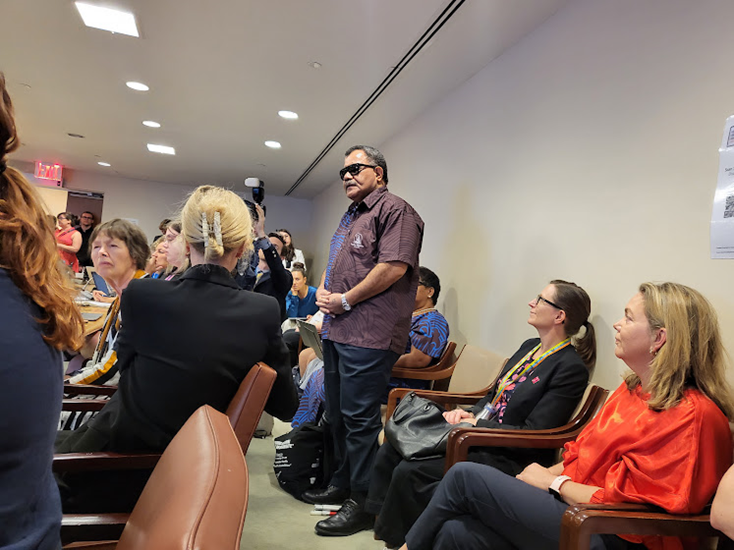 DPO Australia delegates continued to be involved in a range of discussions on a wide variety of topics, with a growing list of new connections from overseas, both from government and disability human rights defenders from civil society from around the world.
Key highlights today were forging new relationships with our friends from around the Commonwealth, solidifying new relationships with the Irish government who are doing some interesting mental health and supported decision-making work, as well as Brazil's National Commission for Autistic People.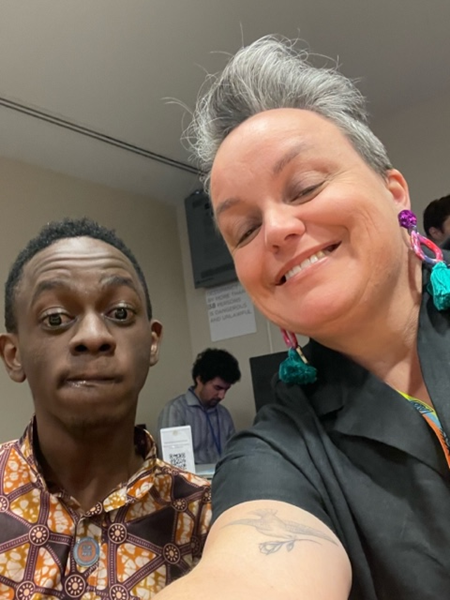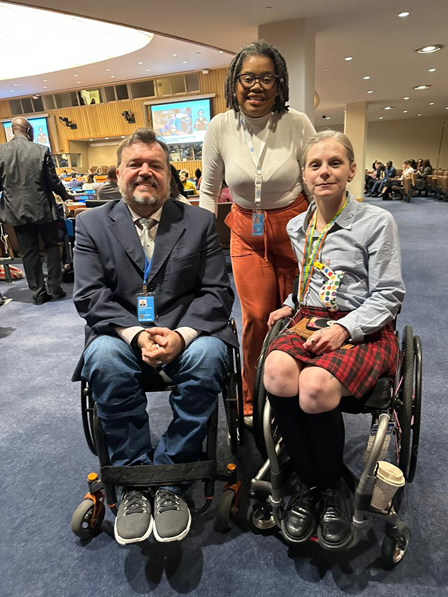 DPO Australia also had a side event today, with People with Disability Australia (PWDA) co-hosting an event with Queensland Advocacy for Inclusion (QAI) on ensuring people with disability with diverse sexualities, gender identities and sex characteristics are included.
The side event had:
Opening remarks from Rosemary Kayess, the UN Independent Expert to the CRPD Committee, who really drove home the issues with forced medical interventions for those with intersex variations
Uncle Paul Constable Calcott speaking about the experience of LGBTIQA+ First Nations people with disability
A panel discussion of lived experience moderated by PWDA's Senior Manager of Policy, Giancarlo de Vera, and
Closing remarks from QAI on what the Disability Royal Commission recommended can be done to improve the inclusion of LGBTIQA+ people with disability in their recent report from November 2022.
The side event spurred discussions immediately after, where we had some robust conversations, in particular with Disabled People's Organisations in Finland, who were interested in our experiences in Australia as we both shared similar attitudinal barriers in accessing supports for sexual expression.
Read DPO Australia's joint position statement on a rights-based framework for sexuality here, to find out more about the issues.
While we were unable to provide our third planned intervention statement on mental health and legal capacity at the roundtable on reaching the under-represented groups of persons with disabilities due to time constraints, you can read the statement from PWDA's President, Nicole Lee, here.
Overall, day four, while the longest day at the conference, was perhaps one of the most enriching days for forging new relationships around the world!