The third day of the Conference of State Parties to the Convention on the Rights of Persons with Disabilities (#COSP16) saw the action move primarily to UN conference rooms, as the conference agenda shifted toward roundtables and side events.
What does this shift mean? It means a whole lot of networking, learning, and relationship-building with both the Australians at the UN, but also our newfound international friends!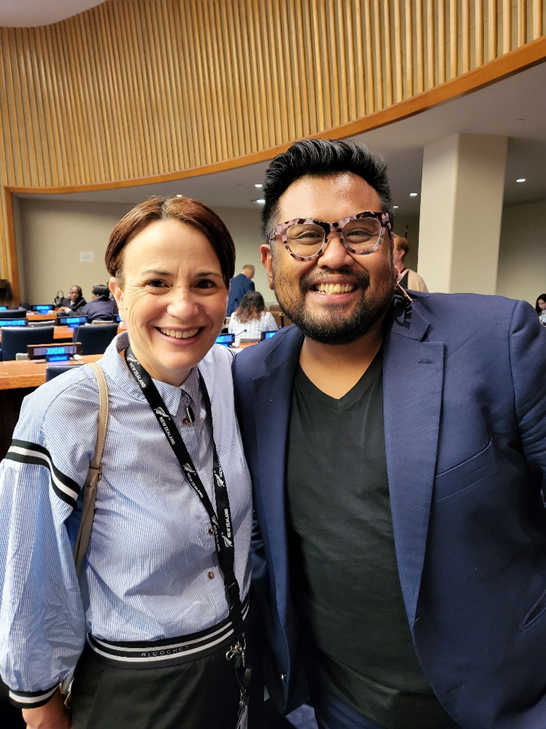 DPO Australia delegates were involved in a range of discussions on a wide variety of topics – way too long to list all, but here's a few to give you a sense:
Sexual and reproductive rights for people with disability, including those with diverse sexualities and gender identities
Reframing recovery in enduring mental health difficulties
Different models of legal capacity and supported decision-making
Learning, reflecting, discussing and exploring a wide range of topics at #COSP16 is a key outcome for DPO delegates attending the conference, providing us an opportunity to critically reflect on ways things can be improved back at home in Australia.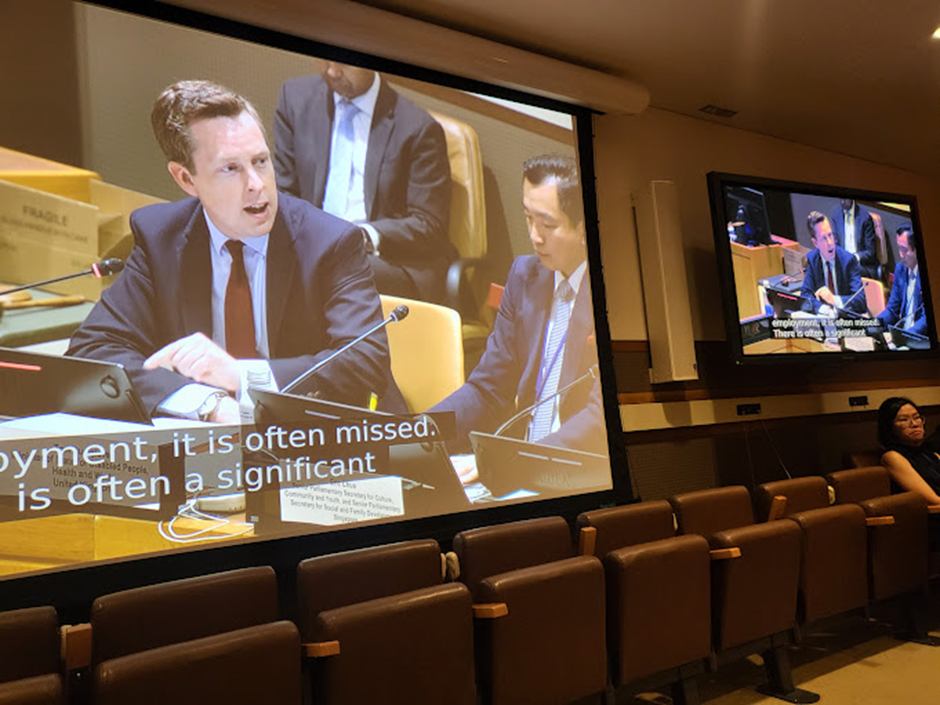 The third day also saw DPO Australia delegates influence the debate happening in the conference. The way delegates do that is through short statements which are known as interventions.
Having an opportunity to speak is heavily influenced by the order of business managed by the Chairperson. This means the speaking order can change at short notice. And there's the perennial possibility that time gets exhausted. Therefore, going with the flow became the order of business!
DPO Australia delegates had planned to deliver three interventions, but we were only to deliver two – one from People with Disability Australia (PWDA) and another from Women with Disabilities Australia (WWDA). However, we worked together, and incorporated key messages from those who weren't able to speak.
Read PWDA's intervention here.
Read WWDA's intervention here.
Read PWDA's second intervention from PWDA on ensuring sexual and reproductive rights are accessible for people with disability with diverse sexualities and gender identities, that we missed out on the opportunity to deliver here.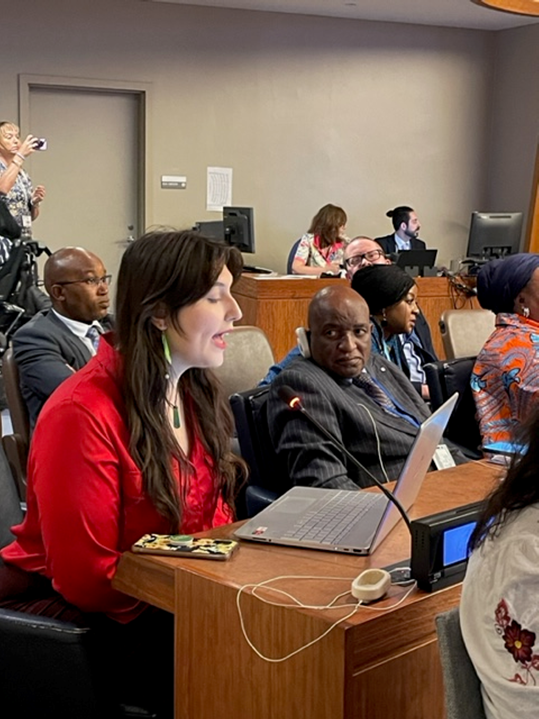 It was a jam-packed day, with a lot of learning, building and strengthening of networks around the world, and critically reflecting on what we can bring back home!
Tomorrow will be quite like today, but we've got Australia's in-person side event as well as PWDA's joint side event with Queensland for Advocacy for Inclusion – so stay tuned for Day 4's round-up!