The second day of the Conference of State Parties to the Convention on the Rights of Persons with Disabilities (#COSP16) saw the action move to the General Assembly Hall, where the opening session was held and general debate for the conference started.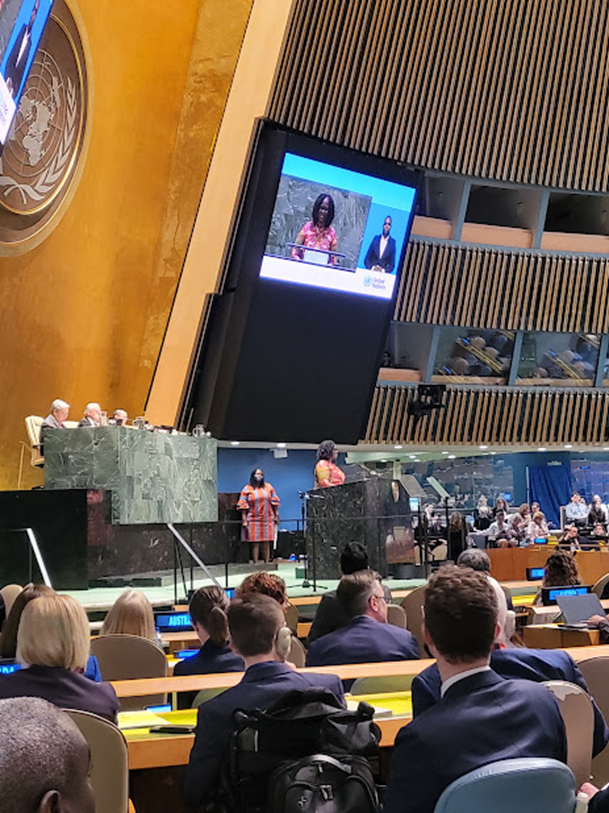 We heard remarks from:
António Guterres (Secretary-General of the United Nations)
Csaba Kőrösi (President of the General Assembly)
Gertrude Oforiwa Fefoame (the new Chairperson of the Committee on the Rights of Persons with Disabilities),
Gerard Quinn (Special Rapporteur on the Rights of Persons with Disabilities)
Maria Soledad Cisternas Reyes (Special Envoy of the Secretary-General on Disability and Accessibility)
Nawaf Kabbara (a Civil Society Representative from the Arab Organization of Persons with Disabilities of Lebanon), and
Ghanim Al Muftah (a Youth Representative, Qatar).
Every speaker highlighted the importance of harmonising national policies and strategies with the Convention on the Rights of Persons with Disability (#CRPD), with particular focus drawn to women and girls with disability, the promise and challenges of artificial intelligence for the inclusion of people with disability, and the need for more action now that the #CRPD has been in force for 15 years. We also learnt that our neighbour, Timor-Leste, was the latest country to ratify the #CRPD.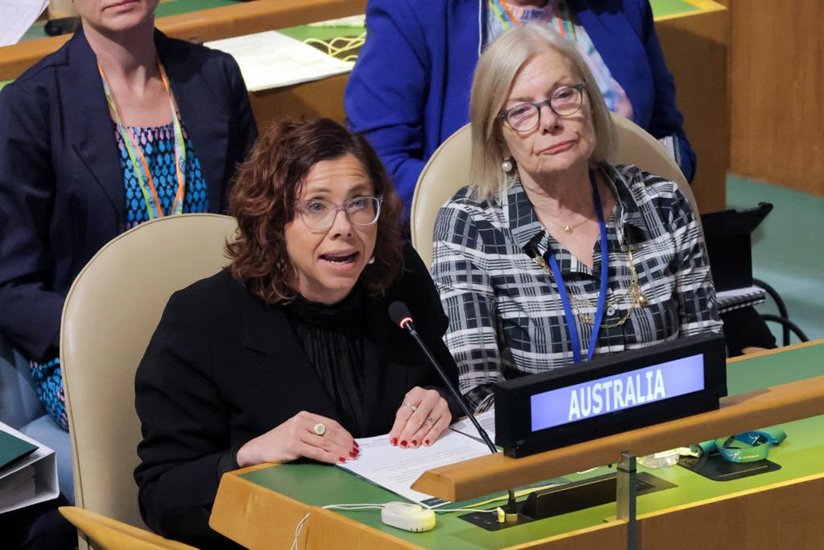 One of the earliest speakers at the conference was Australia's very own Minister for Social Services, Amanda Rishworth, who delivered a statement on behalf of Australia, Mexico, Indonesia, Korea and Türkiye, where she delivered strong commitments to take a human rights approach to supporting people with psychosocial disability.
Read Minister Rishworth's statement on behalf of Australia, Mexico, Indonesia, Korea and Türkiye in full here.
The Minister also delivered another statement, Australia's National Statement, where we learnt Australia plans to develop an international disability equity and rights strategy in the next year, to guide Australia's engagement overseas. DPO Australia members will be keen to learn more as this strategy is developed!
Read Minister Rishworth's National Statement for Australia in full here.
The second day also saw a lot of DPO Australia delegates attend very informative side events hosted by different countries, UN agencies, and civil society organisations. Topics of side events were diverse, with events covering topics like:
Inclusive Education: an imperative for advancing human rights and sustainable development (hosted by the UN Educational, Scientific and Cultural Organisation)
Maximizing, understanding and monitoring the impact of disability strategies (hosted by Sweden)
Equal rights and choices for women and young persons with disabilities: innovative interventions to ensure access to sexual and reproductive health and rights (hosted by the UNN Population Fund, Women Enabled International, Validity Foundation and Finland), and
Placing disability at 'the heart' of recovery plans in Ukraine (also hosted by Finland).
Interested in some of the future #COSP16 side events? Some side events are online and so you can watch online! A full list of side events can be found here, just note that the times and dates are in New York time.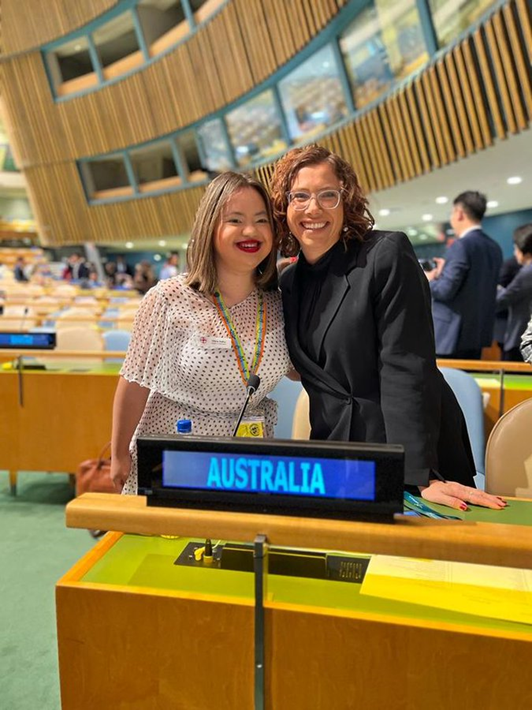 The second day of #COSP16 ended on a high with our friends at Down Syndrome Australia (DSA) delivering a speech to the UN General Assembly. Olivia Sidhu, a young woman of colour, spoke on behalf of DSA and absolutely nailed her speech. We may be biased #TeamAustralia, but we think Olivia's speech got the biggest round of applause for the day! Well done, Olivia!
Tomorrow we can't wait for some of DPO Australia's delegates to deliver their speeches at the UN!
If you haven't already, register for DPO Australia's online side event on ensuring sexual orientation, gender identity and expression and intersex rights are protected in the disability community (hosted by People with Disability Australia and Queensland Advocacy for Inclusion). You can register here.