Today was the first day of the 16th Conference of State Parties to the Convention on the Rights of Persons with Disabilities (CRPD) otherwise known as COSP16 – and what a first day it was!
DPO Australia members have sent 10 delegates, including two youth delegates, to #COSP16. The first order of business was to attend the Civil Society Forum #CSFCRPD hosted by the International Disability Alliance in person.
#CSFCRPD is a key forum to learn from organisations who represent people with disability, to talk about what's working and what's not working in implementing the CRPD.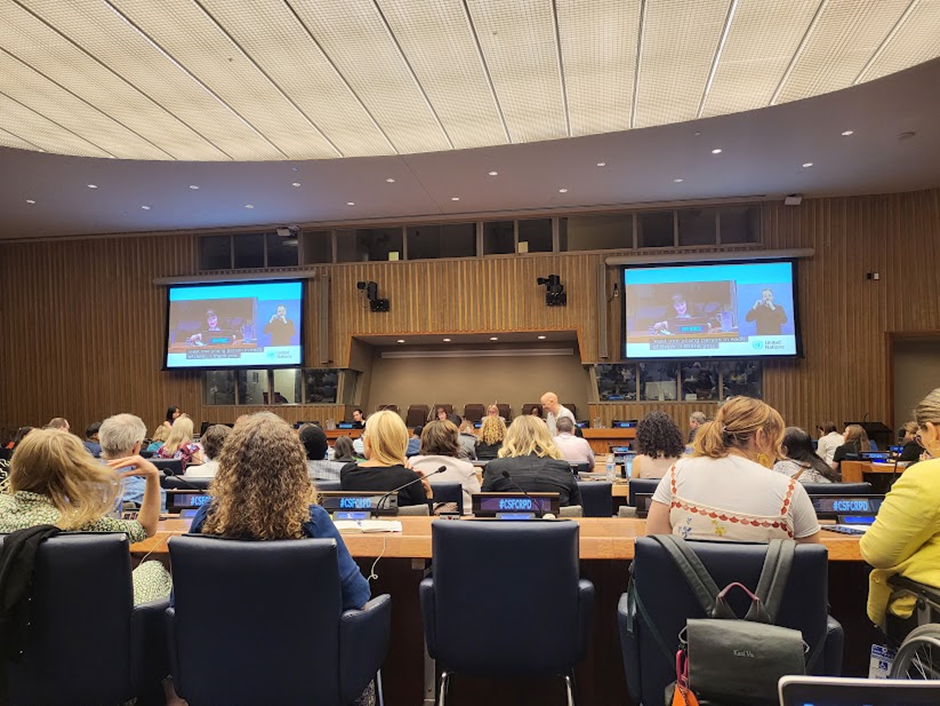 We heard about key challenges that people with disability face, how to better include underrepresented groups, and how to better include young people with disability.
We also heard about what the priorities should be in the immediate future to advance disability inclusion, and how the UN's Sustainable Development Goals impact on people with disability.
It was refreshing to have such robust and honest discussions with civil society representatives from around the world, providing a unique opportunity to learn about other countries and reflect on the state of disability inclusion in Australia.
Australia's youth delegates absolutely stepped up during #CSFCRPD, delivering 5 intervention speeches responding to the multiple issues that were raised at the forum.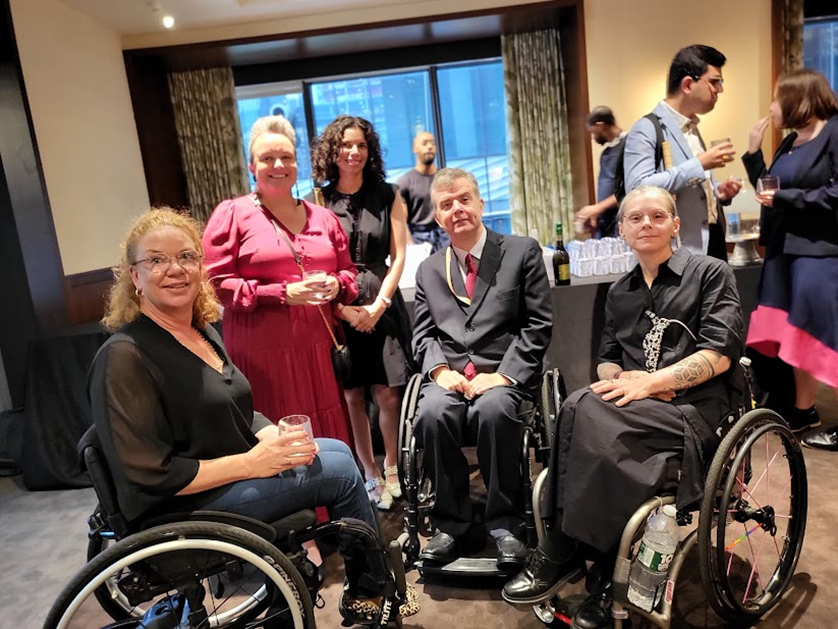 After a long day of discussions, meetings and making new connections with disabled people from around the world, DPO Australia delegates attended a welcome reception hosted by Australia's Ambassador to the United Nations.
At the reception, we found out that the Minister for Social Services, Amanda Rishworth, was going to be attending COSP16! We were also joined by our friends from the Pacific and our friends from across the ditch, New Zealand.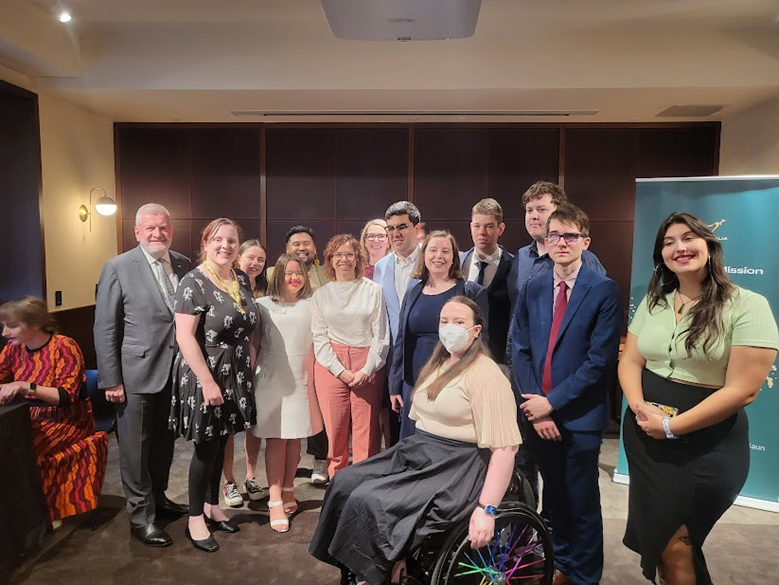 The Ambassador's reception was a perfect way to let off some steam and enjoy each other's company. A perfect way to cap off the first day of COSP16!